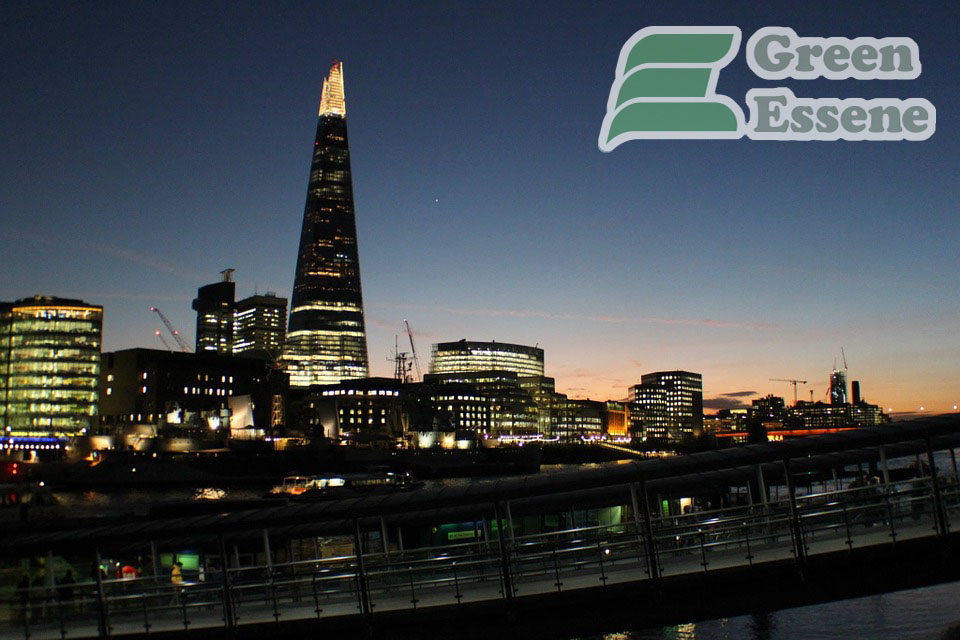 Home Moving in London – Some Practical Tips and Tricks
Home moving is never a thoroughly stress-free endeavor, no matter how hard you try and how well you are organized. When you are moving across a city with the scale of London, things become even more complicated. If you are willing, or just have to move to the capital, or simply from one district to another within the metro area for one reason or another, have no fear though – there are several things that you should have in mind in order to make the transition as smooth as possible.
Moving in London – the specifics
As we have already mentioned, London is a city that poses a few extra difficulties to people moving homes within it. Here are some of the things that you have to consider:
The total territory of the capital is larger than any other city in the UK, especially when one considers the commuter belt. The distances here are much greater, which means on one hand that the actual transportation of your goods from one place to another would take longer and would require some extra planning. On the other hand, once you have settled down at your new place, you will still have to figure out how you are going to commute to work/university. Fortunately, London has a very well developed public transport system, which means that you will most probably have easier access to any place you need to be. This however does not mean that you would not want to make your life easier by finding the place that is close to work or the place you are going to school to.
London is administratively dived into 32 boroughs and many local councils. Every council has its own public policy that is decided on a local level, which means that there might be the case when two neighbouring streets in London actually have different regulations about parking, unloading bulky objects, taxes and many more. You should carefully do your research before you start your relocation, so that you avoid unpleasant surprises (and risk fines) on your moving day.
London is notorious for being among the most expensive cities in the world, especially when it comes to property prices. One of the reasons for that is the simple fact that the demand for renting/buying is much higher than the actual supply, even for a city with the size of London. This is why you should start looking for a property to move in much sooner than you would have in case you were relocating to a much smaller city or town.
Hire man and a van in London to deal with these and many other moving-related issues in London, as they can work by your side on the specs of your project. Finding the proper moving company to work with on your removal could be a life saver when you are relocating, so you should spare no effort when it comes to pinning down the right company for your project.
Several general moving-related tips
Naturally, all strategies that apply to smooth and stress-free relocations anywhere in the world can and should be used when you are in London as well. In case you are not acquainted with the basics, here are several tips that will help you get the most out of your moving experience:
The key to a successful removal lies in the preparation and nowhere else. From the moment that you decide to move to signing the contract for your new place to actually unpacking your boxes, there are many things that you should think of – getting proper packing supplies, scheduling the moving day, getting rid of unnecessary junk, making sure that all utilities you need are available on spot etc.
Maintaining good communication with your movers is crucial, because those are people with much more experience in this particular line of work than you. They will help you tackle many of the problems that are going to come along the way.
Packing, when done properly, will make everyone's job easier, not to mention that it will guarantee the safety of your goods while on the road. This only means that no compromises should be made concerning it. Get high quality boxes and wrappings and start doing it as soon as possible, so that it is a hundred percent certain that you have enough time. It is always better to pack a room at a time and not move to another until you are finished with the one you are currently working on. Essentials – the items you will be needing in the first days until you settle down, are to be packed separately.
Moving with kids or pets is a bit more complex than when you are on your own, so all the necessary preparations are to be made well in advance. Yet again, you can rely on your moving company a hundred percent for that, just inform them so that they can take the necessary measures.
You might not think much of it, but post-removal depression is a serious issue that you should consider in advance. Many specialists advice on throwing a house warming party in order to battle the first stages of the phenomena, and there are other measures that you can take as well.
When you start packing, you will find that you have many objects that just take up space, but you do not actually need. Instead of putting additional strain on yourself as well as your movers, you can just get rid of those items – being old clothes, outdates appliances and computers, or simply junk. There are many ways to do that – donating, selling online, giving away. In any case, you will greatly benefit from carrying out a thorough house clearance on your old premises before you start preparing for your actual removal – it will make your life much easier.